The Unreached Peoples Prayer Profiles
INDONESIA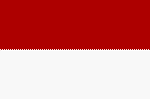 For more information see the Indonesia profile.
The Republic of Indonesia is located in Southeast Asia on an archipelago of more than 3,000 islands. These islands, located across the equator, command vital sea routes between Australia, Europe and the Asian mainland, and are the principle link between the Pacific and Indian Oceans.
Formerly a part of the Netherlands East Indies, Indonesia proclaimed its independence on August 17th 1945 after more than 300 years of Dutch control. Indonesia is the fourth most populous nation and continues to grow rapidly. It has one of the most ethnically diverse populations in the world, with more than 300 distinct people groups, many of whom are Muslim.
Select a People Group
Abung, Acehenese, Alas-Kluet Batak, Arab, Bajau, Bakumpai, Balinese, Banjarese, Mandailing Batak, Batin, Bengkulu, Bimanese, Bingkokak, Bugis, Bunak, Bungku, Buol, Cia Cia, Cirebon, Dampelas, Dohoi, Dondo, Gayo, Gorontalese, Haruku, Hindi, Jawa-Banumasan, Jawa-Jawara, Jawa-Pasisir Kulon, Jawa-Pasisir Lor, Joloano Sulu, Kaur, Kayu Agung, Kei, Kelingi, Kerinchi, Komering, Kubu, Kulisusu, Kwandang, Lampungese, Laudge, Lematang, Lembak, Limboto, Lintang, Lolaki, Lowland Semang, Lubu, Luwu, Madurese, Maiwa, Makassarese, Mamuju, Mandar, Manggarai, Maronene, Melayu-Jambi, Melayu-Riau, Minangkabau, Mori, Muna, Ogan, Osing Jawa, Palembangese, Pancana, Pasemah, Pattae, Pekal, Penesak, Pubian, Rawas, Rejang, Salajarese, Sanana, Saparua, Sasak, Sekayu, Selako Dayak, Semendau, Siang, Sumbawanese, Sundanese, Tenggarese, Ternatese, Toala, Tolitoli, Tomini, Tukangbesi, Wawonii , Wewewa, Wolio.